Posted:
December 13th, 2011 |
Author:
g-swift
|
Filed under:
Uncategorized
|
Tags:
2012
,
predictions
,
psychic
|
No Comments »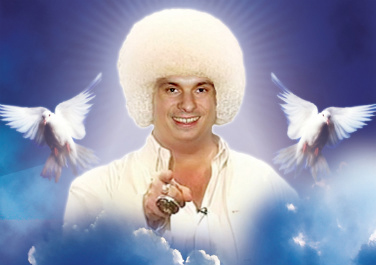 Predictions for D&B in 2012:
Break will remix Champion Sound, earning the song an official entry in the Guiness Book Of Records for most remixed song ever.
Noisia will score a contract to produce the next Katy Perry single. They will somehow still keep their credibility in the D&B scene.
Ravers at Hospitality stop dancing for 3 minutes 25 seconds as they collectively realise that Tony Coleman sorta reminds them of their dad. They're OK with this and the dancing continues, but the incident is never spoken of again.
WikiLeaks publishes sensitive documents leaked from the Militärischer Abschirmdienst agency in Germany. Amongst the papers is a document stating that Phace were engineered in a joint venture between Accoustics and Genetic Engineering departments.
#skullstepmemories hashtag fails to take off.
Dillinja makes a comeback and releases an album of tunes that are nothing but intros with him talking about haters and realness in the background.
Danny Byrd changes the order of three notes on Euphoria (Ninos Dream) and speeds it up to 175bpm. It is released on Hospital to rave reviews. BlueThunda is extremely confused.
The number of Ragga Jungle netlabels run by white dudes from America and Canada breaks the 100 mark. Collectively, the word "Babylon" is used 253 times, the word "system" 197, and pictures of lions are used a total of 307 times.
Lemonde announces he is changing to the name Custard Jones, his original original DJ name he used when he started out playing avant garde noise music in the mid 80s.
Blu Mar Ten become the first Drum & Bass group to sample Kenny Rogers. It is used in a deep, Autonomic style roller.
dBridge launches his side project called Crockett, a Jan Hammer tribute band.
Puretone attempts a comeback with Addicted To Bass 2012. No one gives a shit.
Position Chrome releses a retrospective compilation. Five copies are sold. The Panacea doesn't give a shit.
Source Direct are finally old enough to drink in the US.
---